TIMELESS WEDDING PHOTOGRAPHY
Award-winning imagery to capture your most meaningful moments
Loren Lucero Wedding Studio is a passionate duo of award-winning wedding photographers, with over fifteen years of experience combined.

We are very proud to have been nominated for the Best Canadian Wedding Photography award, and are available for bookings across the country.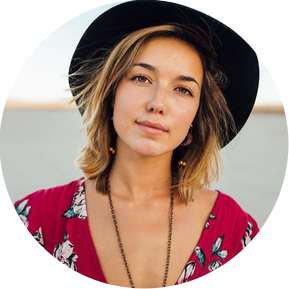 HANNAH LOREN
CO-FOUNDER
Originally hailing from Winnipeg, Manitoba, Hannah is a graduate of the University of Regina's Photography MFA program. She spent her early career specializing in portraiture before moving to Toronto to start Loren Lucero with Jaime. The three things she can't live without are: her cat, coffee, and her bike — in that order!
JAIME LUCERO
CO-FOUNDER
Jaime was born and raised in Toronto's Beaches neighbourhood. While completing a degree in marketing at Ryerson University, he took up photography as a hobby and began shooting professionally in 2011. He's quite possibly the world's biggest Raptors fan, and his dream is be a season's ticket holder.
Since starting Loren Lucero, we've had the privilege of photographing many amazing couples in Toronto and elsewhere. Here are some kind words from our clients.